Hello great big world!  My name is Bob Klann, and I'd like to share some things about myself with you.  First of all, I love my life!  At the time I am writing this, I have an amazing wife of 11 years, Jackie, and two astounding little girls, Abby and Allie, ages 6 and almost 1.  I have a beagle, Kacy, basically our built-in automatic vacuum for anything that falls on the floor (and that is a lot in our home).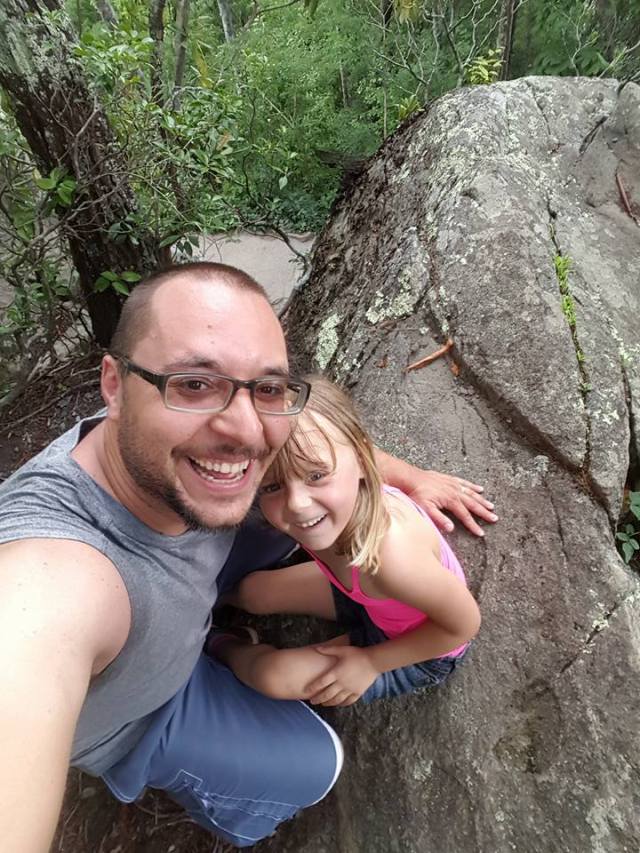 For my real job, I am a Credit Analyst in the financial industry, and I truly love the company I work for, Credit Acceptance Corporation.  I am a do-it-yourselfer, almost always working on some huge renovation project on my home.  At the moment, we have the old tiled ceiling and knotty pine walls that were in our bedroom upstairs torn out, about to start replacing the old insulation, replace all the electrical, frame out a new closet on the other side of the room than the current one (much bigger of course), drywall, and hopefully finish it up before my daughter's first birthday.
I'm kind of a bit of a pirate dork.  You would notice all of the pirate and nautical nick-knacks and model ships, and framed treasure maps all over my house and my man cave bar in my garage.  Man, am I lucky to have such an amazing wife to allow it in the house. I even have my own pirate name burned into an old, dried out, wooden plank over my desk.  Some call me Captain Madcackle Murphy.
I am truly an outdoor enthusiast.  I love the smell of fresh air, and will take every possible moment available to get outside.  I love camping, hiking, bicycling, fishing, exploring, and kayaking.  I have been white-water rafting and zip-lining in the Smokey Mountains, and definitely want to do more exciting, adventurous things like this.  I used to ski when I was a kid, but it has been quite some years since I have hit the slopes, but am hoping to get back into it again.
It's kind of tough, at least right now, to get out to do these kinds of things when you have an infant, but I wouldn't trade Allie for anything.  I can't wait to be able to share my adventures and stories with her, and teach her about the outdoors, nature, and explore with her as well.  Abby, my 6 year old, is already following in her father's footsteps, being a nature lover.  I am so proud.  We try and get out camping and road tripping a few times a year, and it's not enough in my eyes.
Maybe this blog will give me an opportunity and that extra little push to do more with my family, and be able to share it all with you.  As you will find out, I am kind of eccentric and can get off course with my thinking and story-telling at times, but it's all in great fun.  I hope you enjoy my stories, and I am looking forward to hearing your feedback, thoughts, and some of your stories as well.
-Cheers