Outdoor Michigander – What Is To Come This Winter?
---
We may earn money or products from the companies mentioned in this post.
Being an Outdoor Michigander, a true Midwesterninian, a Lord of The Great Lakes State (or whatever you want to call it), I truly dread this time of year.  It's always a sad moment for me, almost to the point of tears, when I usually spend a weekend slowly, regretfully, and painfully putting away my outdoor stuff.  The kayaks get hung up from the rafters of my garage after a thorough cleaning.  The tent gets swept out, wrapped up tight, bagged, and stuffed under the pool table along with the camp chairs, tarps, sleeping bags, and the rest of my camping gear.  My hiking boots gets stuffed to the back of the closet.  The swim trunks, water shoes, and inner tubes get packed away in the storage closet.  Our bicycles are packed in to the back of the shed like sardines.  All of my outdoor toys go into hibernation for the coming winter months, all anxiously awaiting to be awakened again after the early spring thaw.
As I said, I have been dreading this time of year, and usually I just snuggle up in my comfy, cozy home for months until the birds arrive back in town.  However, this year is going to be different for me.  I have an idea, and I'm going to make a plan to teach myself some new tricks so I can still enjoy the outdoors during the winter.  I just got my newest subscription of Backpacker Magazine in the mail, and the cover story title burned an image in my soul.  As I read the words, "Hiking Season Never Ends," something inside me began to stir.
I was hurled into a spinning tunnel with bursts of light flashing quickly by my.  I felt completely weightless, but moving so swiftly forward, but to where?  I had no idea.  It didn't last very long, and a sort of misty fog began to encompass the tunnel.  I felt myself begin to slow down.  Then, all of a sudden, everything went black.  It felt like I was just floating there in a starless space, complete blackness.  I began to faintly hear a familiar voice that sounded like it was slowly getting closer.  I looking down toward my feet and could see things beginning to lighten from below and moving itself up and around me, but it wasn't in full color.  There was a deep sepia tone to everything with a sort of crackle that appeared like I was watching an old, classic movie on an antique movie reel, only I was inside it.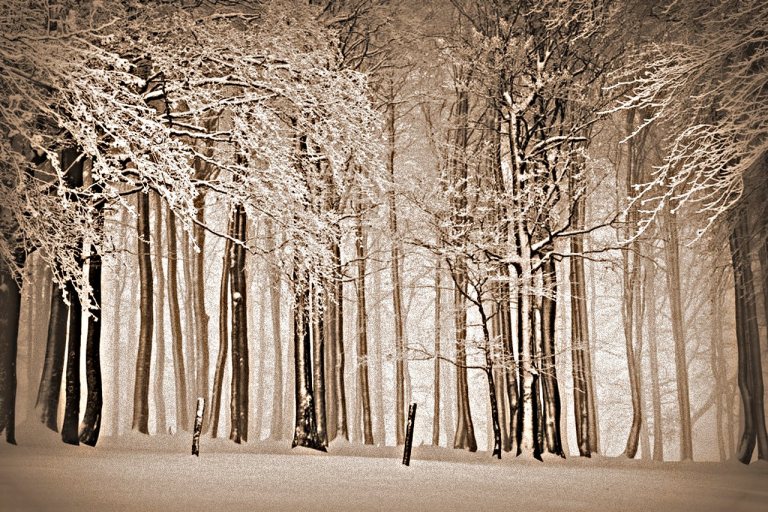 I was deep in the woods.  It was cold.  Not a structure could be seen anywhere around me.  I was surrounded by tall pine trees and towering white birch trees.  I could feel and smell the cold, crisp bite of winter.  The ground was covered in at least a foot and a half of deeply packed snow.  As my own hand moved into my line of site, I realized it was much smaller than usual.  I looked down at my body, and I wasn't used to how close to the ground I was.  I suddenly realized that I was a kid again.  A large, older man was trudging through the snow in front of me.  From behind, he looked eerily familiar.  Then his voice let out, "Come on Bobby, catch up."
It was my grandfather, Chuck.  My heart jump and felt like it dropped deep in my chest and down into my stomach.  I hadn't seen my grandfather since he passed away almost fifteen years ago.  I knew where I was.  I was in the woods, hiking with my grandpa in the woods, during the winter, near his A-frame cabin in the woods in Mesick, Michigan.  I remember winter hiking with him and my father, using his snow shoes.  He had the old, classic style of snow shoes that looked like wooden and leather wrapped, woven tennis rackets.  I used to love using those things.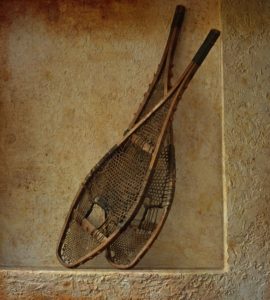 I wished this moment would continue, as I missed my grandfather so much, but I could see everything beginning to get blurry and fade out.  The light dimmed more and more, until everything was black again.  I felt my feet lift from the ground and I become weightless yet again.  Then I started to move, only backward, faster and faster.  The lights in the tunnel began to fly by me from behind.  I was headed back to present time.  This time I didn't slow down and everything around me did not slowly fade in.  It felt like I was suddenly just thrown from some other world, forcefully back to today, and it hit me hard.  I had to take a moment to catch my breath, and my wife looked at me with a confused look on her face.  She asked me if I was okay.  I looked around, noticed I was back to my older, normal self, and said "I think so."
I realized, at that point, that I wanted to winter hike this year.  I wish that I could use my grandfather's old snow shoes, but they didn't stay in the family, I believe.  I sat down, and began to put together a list of gear I will need to hike this coming winter, like I used to with my father and grandfather.
Some of the items listed below are affiliate links.  If you like what you see, please click the link to be directed to the purchase site, where The Outdoor Soul will receive a commission from your purchase.  This will be used to offset the costs of running this site and support future outdoor adventures.  Thank you generously for your support.
The List:
Snowshoe and Trekking Poles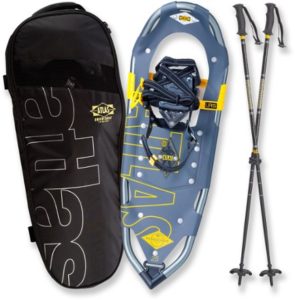 Lightweight Winter Shell (Insulated Jacket)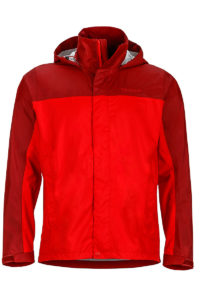 Midlayer Fleece Top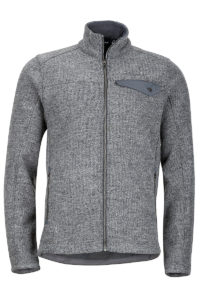 Wicking Baselayer Top and Leggings
Lightweight, Flexible Nylon Snow Pants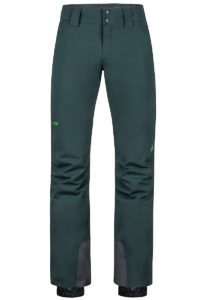 Gaiters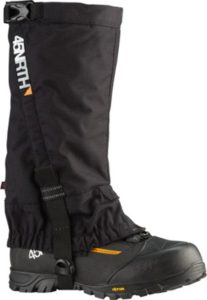 Comfortable, Waterproof, Hiking Boots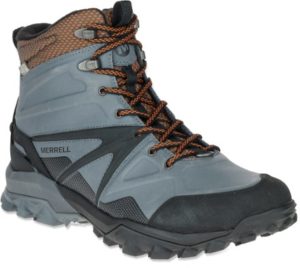 MicroSpikes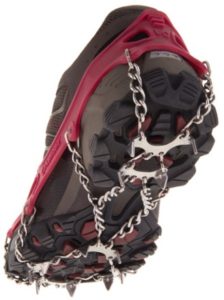 Gloves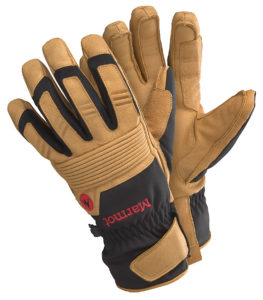 Lightweight Daypack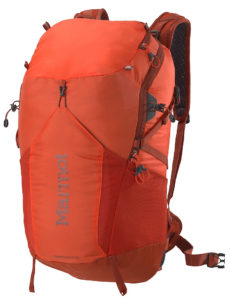 Ice Axe
Headlamp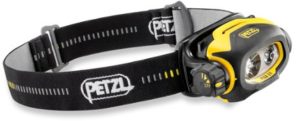 The list above is not inclusive of everything, but it's a great start to a new, yet old, adventure for me.  Keep an eye out for gear reviews this coming winter when I actually decide to purchase my own gear for my winter hikes and review them on my gear review page.  Things are changing, and I'm not quite so sure that I will be sad when this time next year comes around, when I have to put away my fair-weather outdoor toys and pull out my winter outdoor gear.  Until next time.  Cheers!