The Benefits of Moisture-Wicking Clothing for Summer Hiking
---
We may earn money or products from the companies mentioned in this post.
Hello my fellow outdoor souls. I'd like to introduce to you, Muhammad Nasir, a hiker much like myself. He wants to share with you some tips and tricks to stay comfortable when hiking. This takes me back a few years to a post I wrote called Hiking Mistakes That'll Cost Ya', where I forgot to wear my merino wool socks on a hike and my feet ended up blistering like crazy. Take heed, my friends, as this is some important stuff, here.
Guest Post: by Muhammad Nasir
When the summer arrives, the weather becomes hot, so many people around the world tend to escape their day-to-day routines and spend their time in nature, far away from urban chaos. But, to be able to fully focus on the fun part without having to worry about anything else it is essential to have proper clothes.
That's why moisture-wicking clothing is the best choice for everyone who wants to spend their time outside. Here is everything you need to know about it before you decide to pack your stuff and hit the road.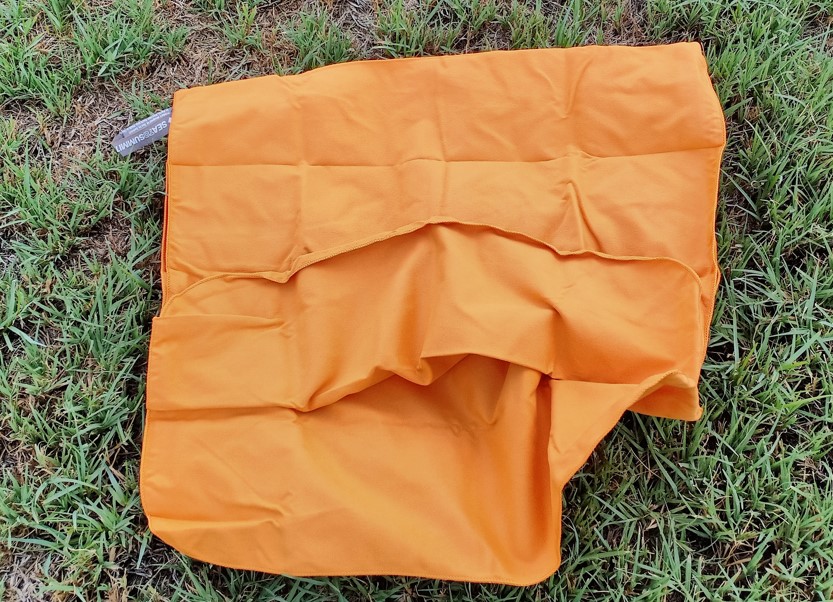 Photo by Muhammad Nasir: Moisture wicking towel
What is Moisture-Wicking Clothing?
Moisture-wicking clothing is the type of clothing that will fulfill two tasks during your hikes. The first one is quickly removing (also known as wicking) sweat from your body to the fabric's outer surface, helping you cool more easily.
The second means that sweat will dry rapidly, so it won't affect the fabric.
This will keep your body comfortable while allowing it to regulate temperature, and the fabric on your skin will be dry and it won't stick.
Benefits of Moisture Wicking Clothing For Summer Hiking
This type of clothing has a few benefits that any hiker will find more than welcome for their activity, especially if the hike itself is on a steep or uneven terrain that takes a lot of effort to conquer.
Enhanced Comfort and Performance
When you hike, one of the last things you want is your clothes to keep sticking to your body. It is not only annoying and prevents you from enjoying your time out, but it will also affect your pace as the sense of discomfort will prevent you from getting the maximum out of your performance.
By removing the sweat and quickly drying off, moisture-wicking clothing will keep you comfortable during the hike, allow you to focus on the trail itself, and get the most out of your trip.
During summer the temperatures can rise to a degree where it is not only unpleasant, but it can also be dangerous. That's why allowing the body to self-regulate the temperature is an essential part of your safety. Moisture-wicking clothing removes the sweat and quickly dries it off, so your body will have enough space to keep you from overheating.
Photo by Muhammad Nasir: A Hiking Trail During Summer
This of course doesn't mean you won't have to hydrate or you should spend longer periods directly under the sun, but as long as you do your part by drinking water and staying in the shade when possible, it will do the job with ease.
Everyone who has ever gone hiking will agree – it comes with the price, especially during warm weather and longer hikes, and that price is odor. It is natural as people tend to sweat more while active, but it does become unpleasant after some time.
That is why moisture-wicking clothing is a great choice. While drying quickly is great in terms of helping you keep comfortable, it also helps with preventing the sweat odor, so you won't have to worry about it, thanks to the fact that your sweat will quickly and easily evaporate.
Prevents Skin Irritation and Chaffing
When exposed to moisture for a longer period, the skin can develop a rash. Also, when the clothing is wet and sticking to the body of a hiker, it can lead to skin irritation. That is not only uncomfortable, but it can lead to quite a serious problem that will take you to the sideline for days until it heals, and it may even lead to a doctor's visit.
Moisture-wicking clothing, such as hiking underwear, towel, base layers, and socks absorb all the moisture and removes it from your skin, then lets that sweat evaporate so the fabric won't stick to the skin, leaving room for it to breathe and preventing any changes or negative effects.
Along with every other perk, what makes moisture-wicking clothing so great is the fact that it is lightweight and it won't bother you along the way. Also, thanks to its quick-drying ability, it will stay lightweight along the way, preventing any possible additional fatigue.
Types of Moisture-Wicking Fabrics Commonly Used
Although the term "moisture-wicking" can be used to describe any type of clothes that doesn't absorb moisture, for hiking, the "go-to" material most often is polyester.
It is lightweight, quick-drying, breathable, and extremely durable, but it does have the tendency to retain body odors, if not washed regularly, or if worn for an extended period. That's why it is recommended to use it combined with some other material. The same goes for nylon and polypropylene, which are also a bit more thick and not suitable for summertime.
On the other side of the spectrum is merino wool. Natural it is also lightweight, has every perk polyester does, is extremely soft, and doesn't retain odors, but also comes with one con. As a natural fabric, it is also prone to rips and it is not as durable as polyester, so you'll have to get a new one more often.
The best – and the most expensive option is bamboo. Besides being a natural material, it checks every box, but it is also the most expensive option among all others. And not without a good reason – it can be used all around the year, no matter the season.
According to Amazon: 4.5 stars
KEEPS YOU COMFORTABLE AND DRY: Silky and breathable fabric wicks moisture away from your skin, to be lightweight and quick drying
UV PROTECTION: The fabric rating UPF 50+ protects your skin from the harmful UVA/UVB rays, keeping you cool while outdoors in direct sunlight
According to Amazon: 4.5 stars
These crew socks from KMM brand are reinforced with high-density fibers and full cushioning for added comfort when hiking, walking, training, working, or during any outdoor activities. Breathable, perfect for hard working, even everyday wear, it won't loose shape and are easily washable!
Outdoor Soul Tip: Always wear merino wool socks when hiking. Your feet will thank you.
According to Amazon: 4.5 stars
EXCELLENT PROTECTION – The cap body is made of special materials with UV rays. It provides UPF50+ UV protection (Except for breathable nets), which can keep your skin away from UV burns even in the environment of strong UV rays outdoors in summer.
REFLECTIVE DECORATION & BREATHABLE DESIGN – Reflective decoration for increased visibility & safety on low-light runs. 2 sides of airy meshes are more conducive to ventilation. Speed up the flow of moisture and heat, and keep your head dry and cool in hot weather or outdoor sports.
According to Amazon: 4.3 stars
Lightweight & Moisture Wicking: Breathable, stretchy, and durable premium fabric, able to withstand outdoor adventures without showing any signs of wear and tear.
Quick Dry & Water Resistant: Fastly wicks moisture away to prevent any discomfort even on hot summer days. The water-repellent fabric stays cool and dry in light rain, making it an ideal sweatpants for hot, humid weather.
Our sweatpants for men are suitable for work, intense workouts, hiking, running, fishing, exercise, jogging, walking, cycling, biking, gym, yoga, camping, and other outdoor sports or daily wear in Spring, Summer, and Autumn. Also an ideal gift for your family or friends.
Conclusion: Moisture-Wicking Clothes
Being probably the most important part of the hiking experience and something that has to be comfortable to fully enjoy a hiking trip, finding the most suitable clothes is essential. For summertime and warm weather, clothes and fabrics that are good at removing sweat and drying quickly are an integral part of the equipment.
From preventing possible skin problems and overheating to keeping a hiker comfortable, clothes made from moisture-wicking are among the most important parts of stuff to get before going on a trip, if you want to fully enjoy the time on a trail and focus on nature and the surrounding instead of having to worry about your health and being annoyed by your clothes being sticky.
Author Bio: Muhammad Nasir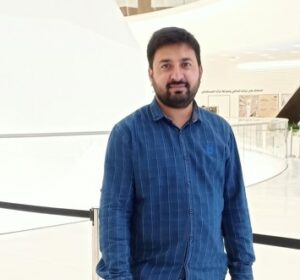 My name is Muhammad Nasir, and I am a passionate hiker and skilled writer. Over the years, I have developed a deep love and appreciation for nature, which has driven my interest in exploring various hiking trails across the globe. Through my experiences as a hiker, I have gained a profound understanding of different terrains and climates, and their impact on personal well-being and environmental sustainability.
As an Amazon Associate I earn from qualifying purchases.